Teaching Experiences in Thailand
Earn money teaching English abroad
- i-to-i paid teaching jobs
Teaching Experiences in Thailand
Kirsty is currently coming to the end of her contract with a school in Bangkok after a year of teaching English at a Kindergarten.
Previously she shared her thoughts after a few months on being a first time English teacher in Thailand. Now with only one week to go we thought it would be a good time to share her thoughts, before she is too emotional, after a year in the job.
So Kirsty:
Firstly, what are your general feelings about the year being over? Relieved or upset?
I wouldn't say either really, I'm definitely going to miss the kids because of how close we have become over the last year and seeing them develop over time I can't help but have a huge soft spot for all of them.
My next step is a big one and I'm quite nervous about starting it, it's certainly going to be a change going from Thai kindergarten to teenagers in England I'm sure by September I will be longing for well behaved kids!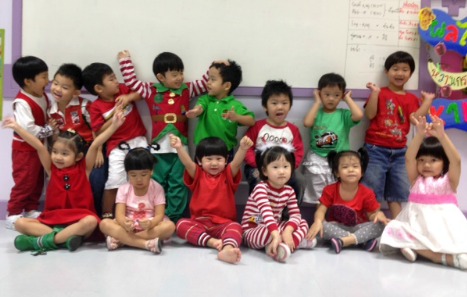 My youngest class
What has been the most rewarding part of teaching?
The most rewarding part without a doubt is when a student gets something right which they were struggling with before.
Their faces light up when they finally get something and having the kids be able to tell me how they are feeling or what they want to do is brilliant. Especially when at the start of the year they would get frustrated and just give up. I love feeling like I've really accomplished something with them, many have gone far beyond my expectations.
I started private lessons with one of my students from school and the amount her confidence has grown since then is unbelievable, she's like a different child. That has given me a greater confidence in my teaching ability and also allowed me to try out new teaching methods, which has helped my development as well as hers.
Would you say you have become more or less attached to your kids than you expected?
I have become far more attached to the children than I ever thought I would. I love all of them in their own little way but I definitely have my favorites.
In particular I have become close with my K1's who are the youngest class, mainly because they are so cute and cuddly, some of them are only 2 years old and just want to use me as a climbing frame. If I could steal one it would be a little guy called Son Son, aka baby genius.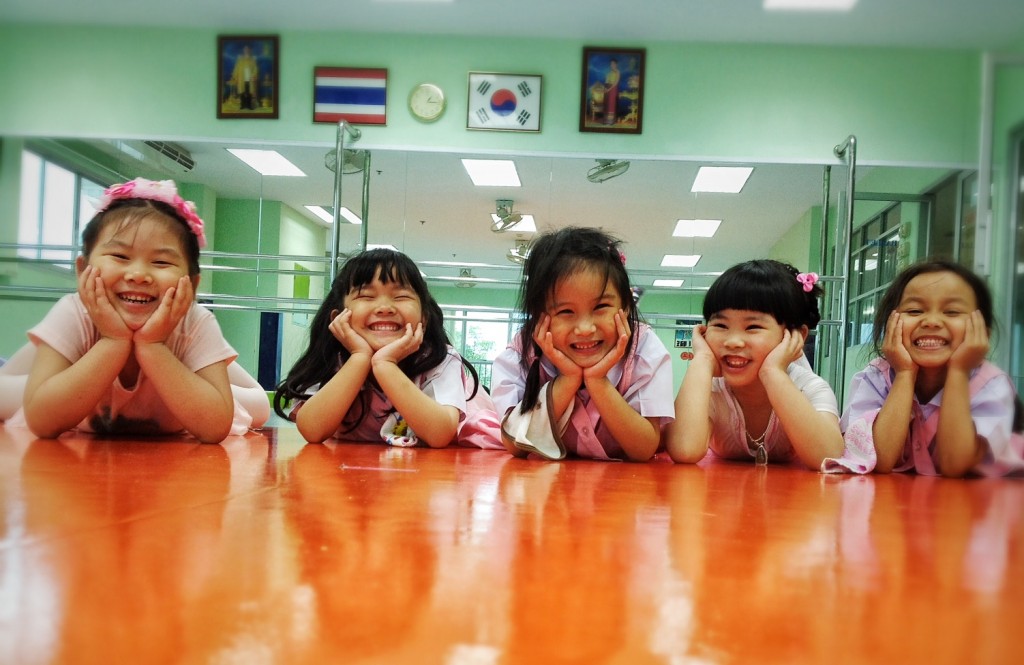 My K2 girls

How has your opinion changed of teaching in Thailand over the year?
At the beginning I found some of the cultural differences a bit hard to deal with, the children are far more disciplined and pushed than I expected especially at such a young age.
My teaching method has definitely changed over the year and is much more about going with the flow. It would be very strange watching back one of my lessons from the first few weeks now.
Is there anything you would do differently if you were starting again?
Firstly I want to thank my school for giving me a chance especially as I had no experience, my test class was a disaster and my first day wasn't much better. However they were patient with me and allowed me to grow into a good teacher.
Although, if I was giving advice to someone looking for a teaching job in Bangkok I would suggest making sure you get somewhere with a 12 month contract (mine was only 10) and be sure to find out when they pay and how much is deducted for end of year bonuses etc as my school have been pretty stingy at times.
Was your online TEFL course sufficient or would you recommend doing the full course?
Being thrown in at the deep-end after doing an online TEFL course worked fine for me and I would say I was up to speed after two weeks of teaching. If you are looking for a job in SE Asia then I would be tempted to just do the online version providing you have a degree as that is what most schools are looking for.
Elsewhere around the world such as Europe I doubt you would get a look in without a good chunk of experience or having done the full TEFL course so it really depends on your plans.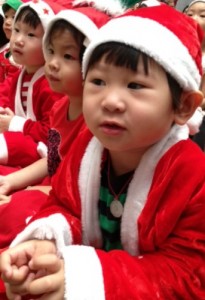 The kids at Christmas
What's the one key bit of advice you would give to someone thinking about teaching in Thailand?
Make sure to ask plenty of questions about your contract, don't just skim read. If you're unsure about what something means make sure you get a real answer before agreeing.
Also try and spend some time in the school before hand, if you can spend a lunch time in the office with all the other teachers you'll soon get a feel for the place and find out if it's a happy working environment or If everyone is desperate to get out the door.
If you could re-live a single day of the last year, which would it be?
The whole Christmas period was great. Doing secret santa with the kids was a lot of fun with each kid getting so excited when it was their turn to open a present.
Despite having to work Christmas eve seeing my youngest class all dressed up in little Santa outfits and singing on stage was amazing, I think I fell deeply in love with them all that day.
Finally, Are you going to cry on the last day?
Yes, a lot.
Jobs from Indeed
jobs by